CAREER WITH GRÄBER RENTALS
You are not only looking for a new job, but for a real career opportunity? Here you can find our current job offers. 
At Gräber Rentals you can expect interesting and varied joben, a safehe and long-termr Workplace and further training opportunities through the Participation in industry-specific training and events.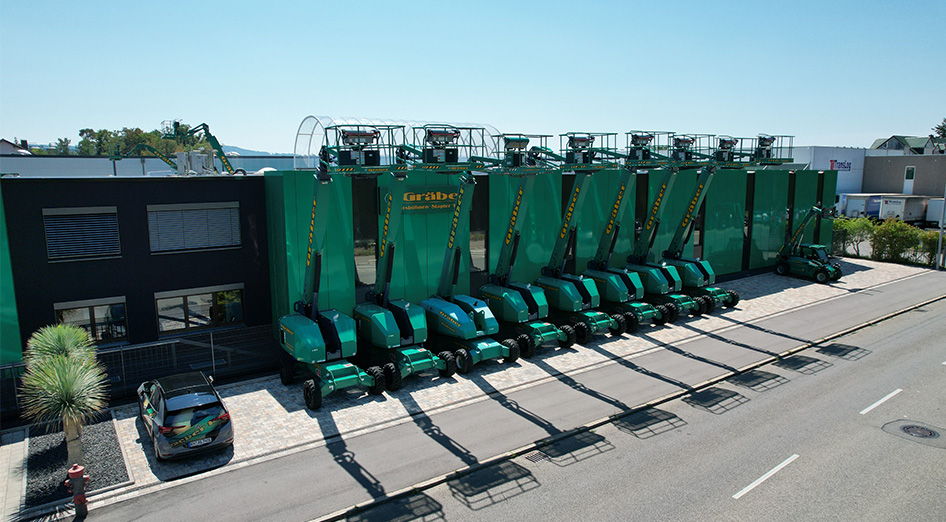 In addition to keeping our employees physically fit and healthy, we also invest in the future of our employees. Get to know our employee benefits. 
OPERATION
RETIREMENT PROVISION
Since the benefits provided by the statutory pension might not be quite enough in most cases, we offer a comprehensive company pension plan.
GOOD AND HEALTHY
PRODUCTION
Fresh and healthy lunch menus subsidized by the company on a pro rata basis are available to all employees every day. This not only tastes excellent, but also saves cooking time at home and during the lunch break. Water and coffee are free of charge.
In cooperation with regional suppliers, we provide our employees with high-quality workwear to get them through the workday safely and comfortably.
INTERNAL AND EXTERNAL
FURTHER EDUCATION OPPORTUNITIES
From A for training to Z for certification, we offer our employees everything that adds value to you and our company. The opportunities for development in our company are limitless.
Find the right job for your qualifications and start your career at Gräber Rentals now. 
DRIVER CLASS 2 (CE) FOR DONAUESCHINGEN (M/F/D)

Branch office in Donaueschingen
CUSTOMER CONSULTANT IN FIELD SERVICE FOR DONAUESCHINGEN (M/F/D)

Branch office in Donaueschingen
INTERNAL SALES / DISPATCHER DEPT. TRUCK-MOUNTED CRANES FOR SINGEN (M/F/D)

Branch in Singen
CLASS 2 DRIVER ON MINIJOB BASIS FOR DONAUESCHINGEN (M/F/D)

Branch office in Donaueschingen
INTERNAL SALES / DISPATCHER FOR LAHR (M/F/D)

Branch office in Lahr
MACHINIST FOR GEISLINGEN AN DER STEIGE (M/F/D)

Branch in Geislingen an der Steige